A new Christmas ship idea. I thought about having a frost-themed ship that has some unique stats and a unique weapon along with it. The weapon is transferable and can be used on any ship. It's a medium DPS low power use kinetic weapon, good for several scenarios in this game. Well, onward with the stats of this ship.
The stats:
It has a good base health and a good base armor but horrible shield capacity and regeneration. It is a health based ship that has the capability of being converted into a shield based ship. However, it won't benefit as much from the specials, as one special stat will give this ship a health regeneration.
Health: 7
Armor: 6
Shield: 1
Sh. R.: 1
Premanufactured:
It comes with a level 2 Hull and a level 1 Power as preinstalled upgrades.
The Specials:
+ 20% Kinetic damage
+ 15% Power Capacity
+0.5% Health regen/s
The weapon: Blizzard Cannon

The blizzard cannon is a high rate of fire weapon with medium range and a medium DPS, similar to the Gatling gun. Additionally this weapon's projectiles can penetrate, good for taking out crowds of enemies. Overall a good amount of damage that can be dealt. Compared to the Gatling gun, this weapon has a higher spread and a shorter range.
Damage: 38 (Kinetic)
Fire rate: 32.0
Range: 250 pixels
Proj. Speed: 250 pixels/s
Power use: 4/s (with maxed out power)
Difficulty: Medium
Special:
- Piercing shots!
Upgrades:
Level 1: +24% Damage
Level 2: +10% Range, +18% rate of fire
Level 3: +35% Damage, +10% Projectile speed
Level 4: +22% Rate of fire, +38% Damage
Level 5: +15% Range, +10% Projectile speed
Level 6: +64% Damage, +30% Rate of Fire, -15% Power use
Elite Tech:
Up to +50% Direct damage.
Up to +35% Rate of Fire.
Up to +40% Increased Range.
Up to +25% Projectile speed.
Up to +10% Stacking Kinetic DoT over 4 seconds.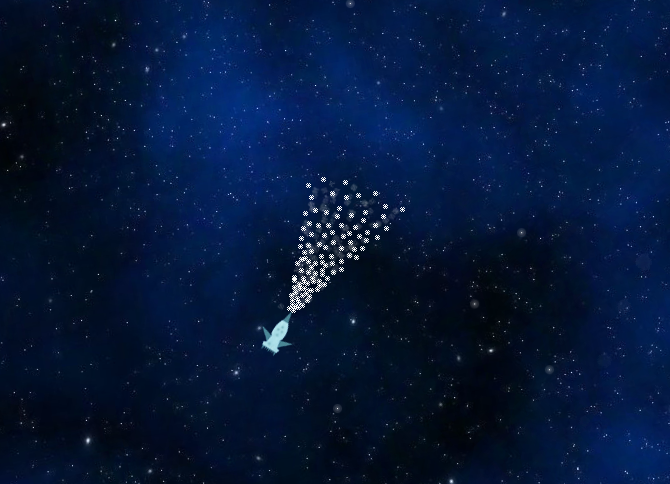 (Could look like this... or so.)
____________________________
I hope you like this idea